DISCOVER LOST PIPPIN, FIND REAL FLAVOUR
At Richmond in Tasmania's beautiful Coal River Valley, Lost Pippin handcrafts the best Tasmanian apples and pears into unique, balanced and complex artisan cider and perry. Born in Australia's heritage apple collection at Grove, Lost Pippin cider celebrates variations in variety, yeast, climate and season. The cool Tasmanian climate produces arguably the most intensely flavoured apples in the world. It is this fruit that is respectfully crafted into our range of contemporary and traditional styles. Funky, clean, dry or sweet, all of our ciders have one thing in common: real unadulterated flavour.
Discover Lost Pippin, find real flavour.

WILD
Funky, structured and off-dry beast.

SPARKLING APPLE
Sessionable and refreshing apple goodness.

SPARKLING PEAR
Fruity, floral, soft and not crazy sweet.
HOW WE MAKE IT:
THE LOST PIPPIN PHILOSOPHY
Lost Pippin lives by three simple rules to create our range of award-winning, traditional and contemporary styles.
Real Fruit
Start with flavour-filled, cool climate, Tasmanian apples and pears.
Real Craft
Use modern and traditional techniques to carefully press, ferment, blend and mature, always embracing and celebrating subtle variations in season and variety.
Real Cider
Cider made from apples, perry made from pears,
no added water, no concentrates and no other weird fruits or flavours.
CIDER CLUB
Become a Lost Pippin Insider, it's FREE!
Sign up, stay in touch and get your hands on the good stuff. What the hell, it's FREE and we are far too busy making cider to bother you more than a handful of times each year.
You will get: Pippin updates. Your hands on new, cool stuff, first. Access to special releases, deals or insider-only offers.
We will send you a rant once in a while. It might be about the apple isle, maybe a story about heritage or cider apples, maybe about Hobbits... who knows.
CONTACT
We are currently closed for tastings. Visit our store for cider to your door.
Alternatively come and say hello at our regular market and festival appearances. New releases and exciting announcements are on the way so sign up to stay in the loop.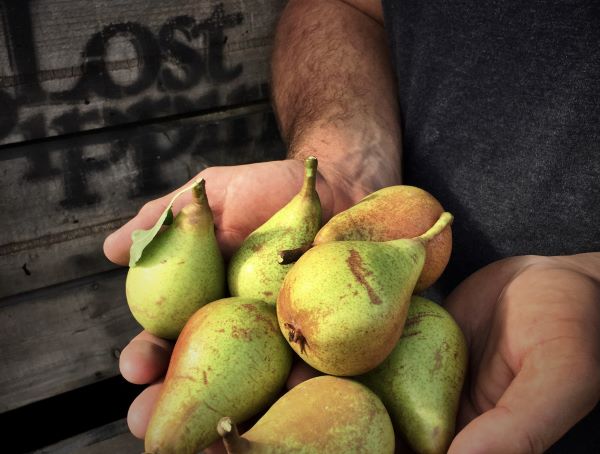 LOST PIPPIN
Cranston, PO Box 206, Richmond, Tasmania
FOR ALL ENQUIRIES
Please Contact Us
or

CALL 0417 569 163

STAY UP TO DATE

Our Liquor License number is 73213
WARNING
Under the
Liquor Licensing Act 1990
it is an offence: for liquor to be delivered to a person under the age of 18 years.
Penalty: Fine not exceeding 20 penalty units ($3 140 for 2016–17)
for a person under the age of 18 years to purchase liquor.
Penalty: Fine not exceeding 10 penalty units ($1 570 for 2016–17)