Real Cider
Cider from apples, perry from pears, styles not flavours
Real Fruit
100% Tasmanian apples and pears
Real People
Proudly independent and owner operated since 2012

WILD
Funky, structured and off-dry beast.

SPARKLING APPLE
Refined apple simplicity.

SESSION
Some call it farmhouse, others cloudy, we just call it Session.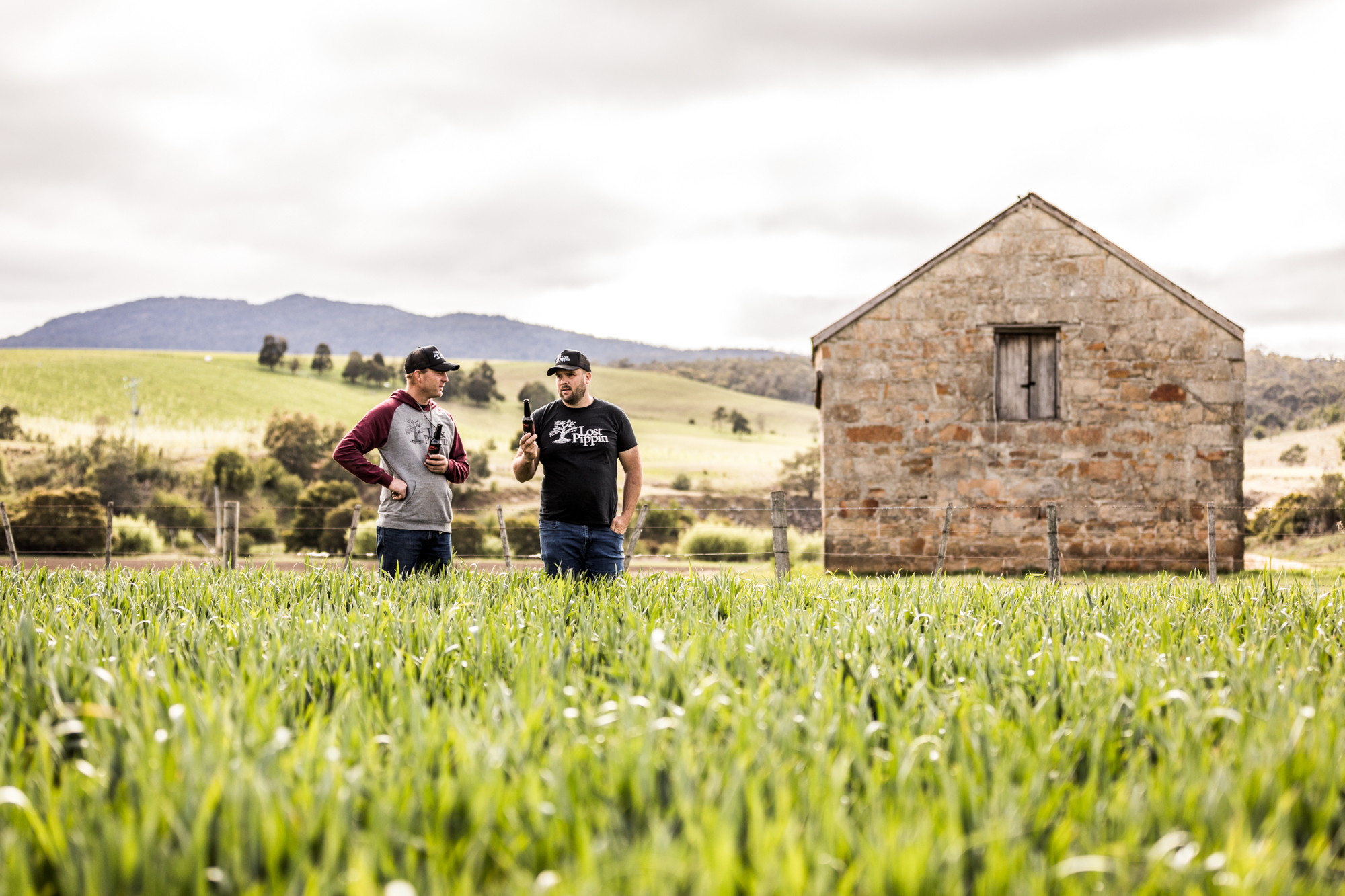 CIDER CLUB
Become a Lost Pippin Insider, it's FREE!
Sign up, stay in touch and get your hands on the good stuff. What the hell, it's FREE and we are far too busy making cider to bother you more than a handful of times each year.
You will get: Pippin updates. Your hands on new, cool stuff, first. Access to special releases, deals or insider-only offers.
We will send you a rant once in a while. It might be about the apple isle, maybe a story about heritage or cider apples, maybe about Hobbits... who knows.
Enquiries
Get in touch with us 9am to 4pm Monday to Friday
Visit
Sadly our home Cranston at Campania is not open to the public. Please visit us at one of our upcoming events.
CONTACT US

LOST PIPPIN
Cranston, PO Box 206, Richmond, Tasmania
FOR ALL ENQUIRIES
Please Contact Us
or
CALL 0417 569 163
Our Liquor License number is 73213
WARNING
Under the Liquor Licensing Act 1990 it is an offence: for liquor to be delivered to a person under the age of 18 years.
Penalty: Fine not exceeding 20 penalty units ($3140 for 2016–17) for a person under the age of 18 years to purchase liquor.
Penalty: Fine not exceeding 10 penalty units ($1570 for 2016–17)