---
Cranston
An avenue of 100 year plus old pear trees welcome as you arrive at Cranston, the home of Lost Pippin. Located north of Campania in the Coal River Valley, Cranston is owned by the 5th generation farmers Andrew and Kate Beven.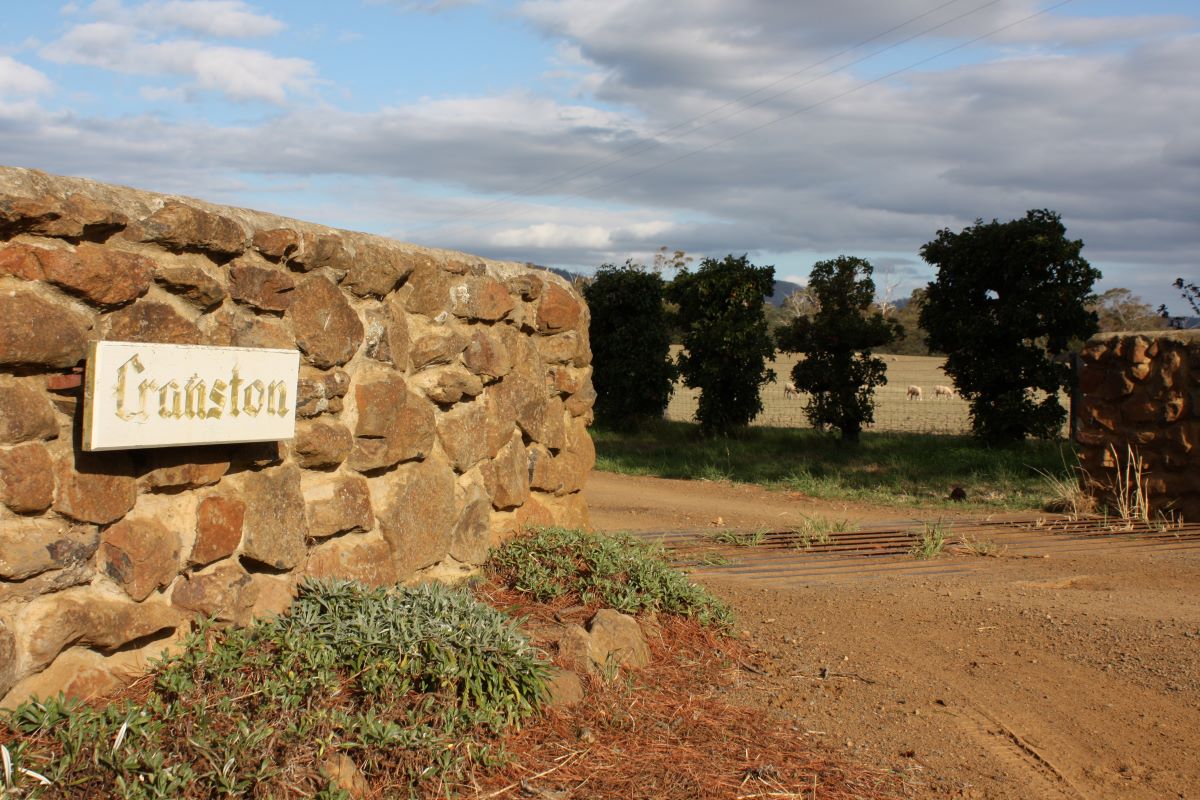 ---
First adapted to agriculture in 1834 Cranston has been home to many forms of primary production, grazing, cropping, fruit production, dairy, even breeding ostriches. The sense of the strong orcharding history remains; that avenue of espaliered pear trees, the pickers hut standing proud near the homestead and the packing shed door which is strewn with stencils and grower's marks from an orcharding past.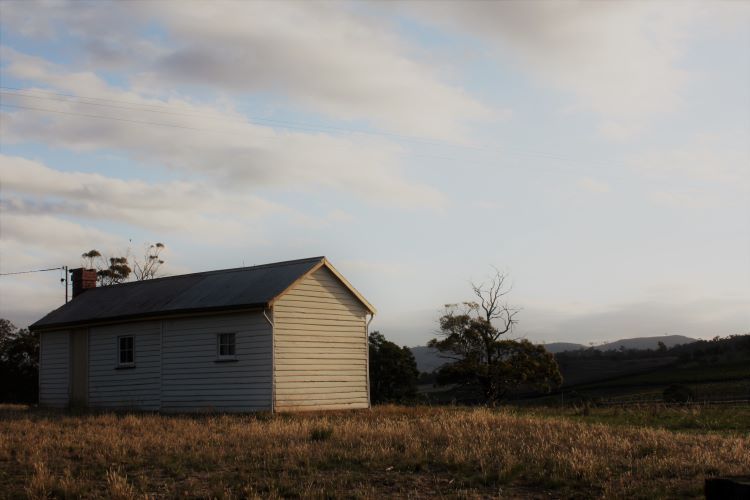 ---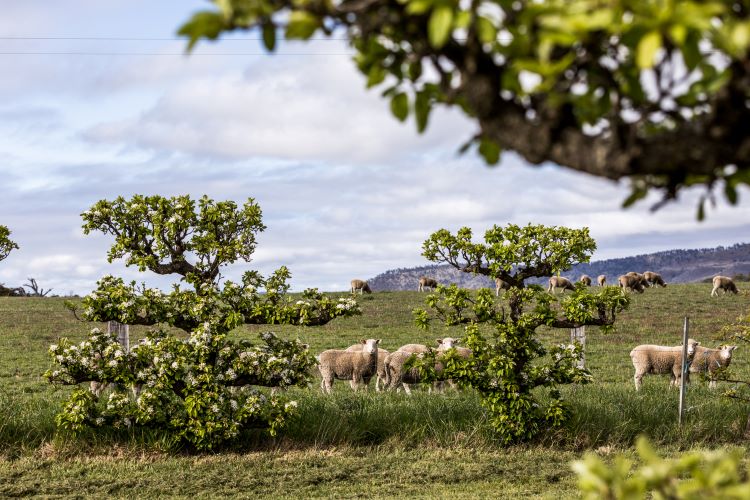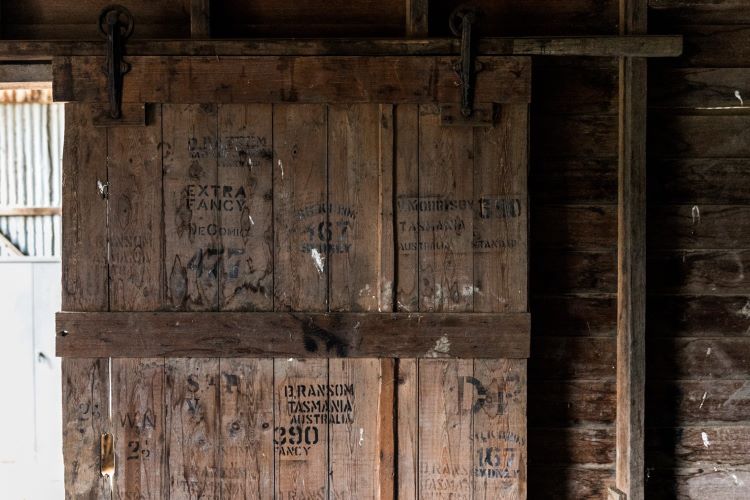 ---
Cranston was almost exclusively dedicated to orcharding from the late 1800's to the mid 1950's with the Morrisby and Ransom families marketing apples and pears into local and export markets. Even at this stage cider was being produced at the site, albeit on a smaller scale than today. We have recently managed to identify our Cranston pears, planted in the late 1800s.
The hard, savoury fruit formed the base of the first Perry we ever made, aptly named Cranston Perry. The trees have been identified as the variety Buerre Clairgeau, first discovered by Pierre Clairgeau around 1838 in Nantes, France.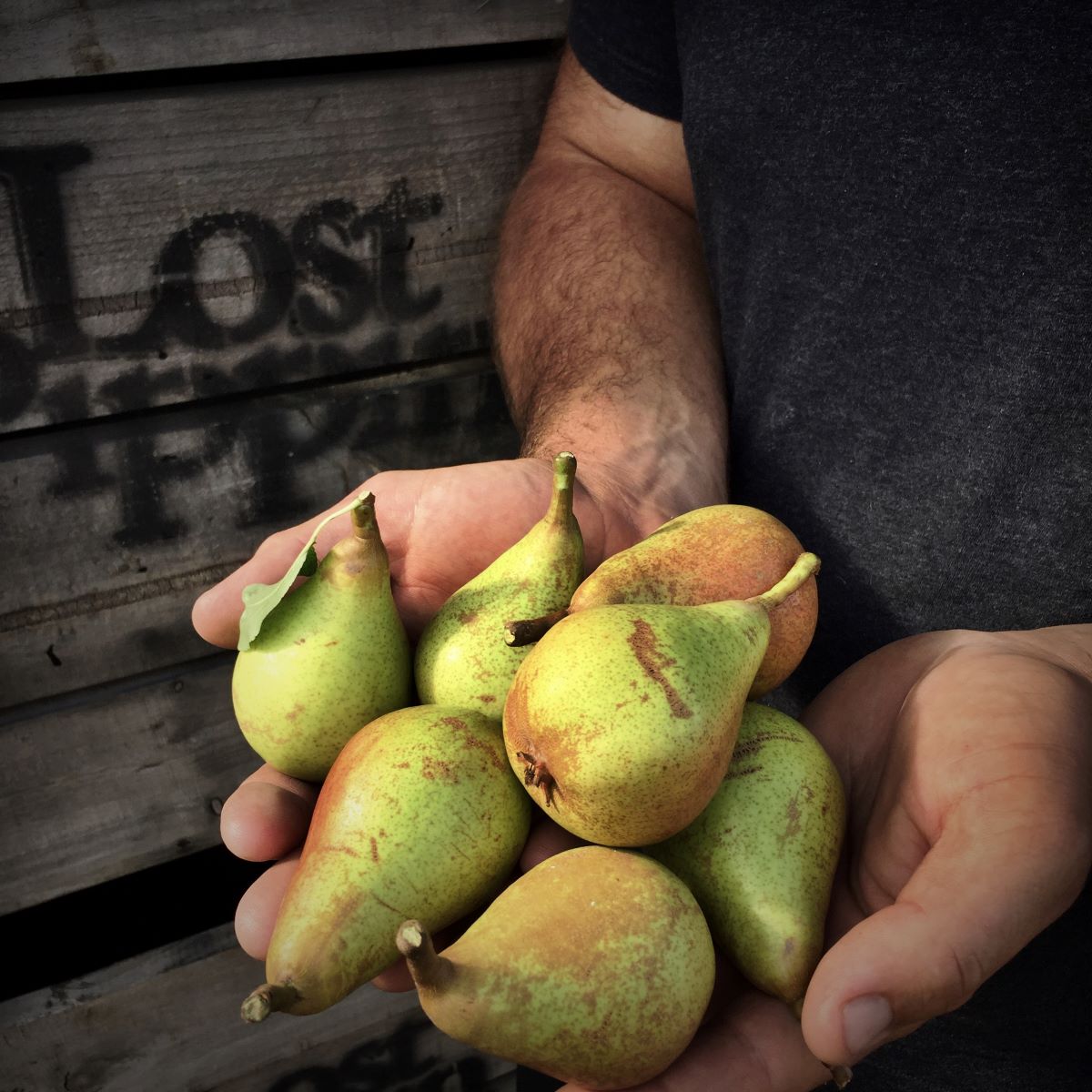 ---
With young cider orchards planted Cranston now hosts Lost Pippin in a converted herringbone dairy. As part of our commitment to provenance and local produce we use estate grown Lamb and grains as part of our award winning Cranston Lamb Baa to compliment our cider, perry and vinegar range.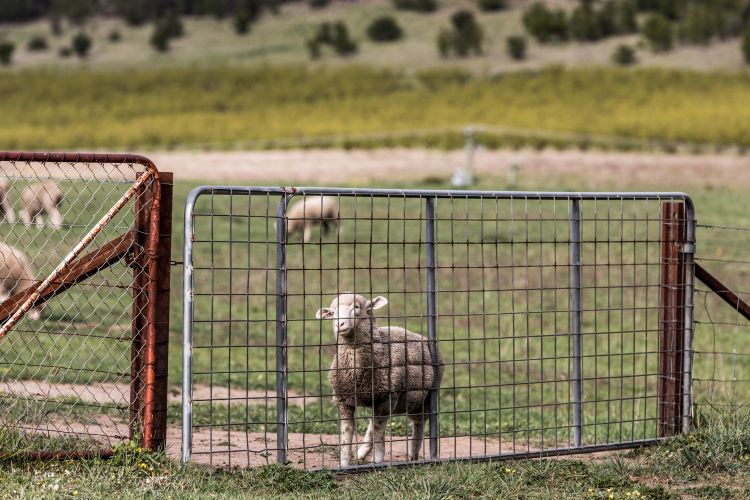 ---
Enquiries
Get in touch with us 9am to 4pm Monday to Friday
Visit
Sadly our home Cranston at Campania is not open to the public. Please visit us at one of our upcoming events.
CONTACT US

LOST PIPPIN
Cranston, PO Box 206, Richmond, Tasmania
FOR ALL ENQUIRIES
Please Contact Us
or
CALL 0417 569 163
Our Liquor License number is 73213
WARNING
Under the Liquor Licensing Act 1990 it is an offence: for liquor to be delivered to a person under the age of 18 years.
Penalty: Fine not exceeding 20 penalty units ($3140 for 2016–17) for a person under the age of 18 years to purchase liquor.
Penalty: Fine not exceeding 10 penalty units ($1570 for 2016–17)