Events & Lamb Baa
---
We occasionally like to bring the farm to the big smoke. Our award-winning stall, Lost Pippin and The Lamb Baa, hits a few select events each season.
The concept is simple: showcase the produce we grow and make at Cranston and where possible use local and Tasmanian produce to share a little piece of us with you.
We look forward to catching you at an upcoming event, we treat our festivals like a farmgate or cellar door. You will often find a cidermaker on the taps or a farmer on the tongs, stop by for a chop, a pint and a chat!
---
Catch us in 2019-20
We are booked and ready at these fine events
Blooming Tulips - Wynyard
Saturday 12th Oct
Seafarers Festival - Bellerive
Sunday 27th Oct
The Taste Festival - Hobart
Dec 28th to Jan 3rd
Esk Beerfest - Launceston
Jan 31st
Festivale - Launceston
Jan 31st to 2nd
Koonya Garlic Festival - Koonya
Saturday - Feb 29th
Bream Creek Show - Bream Creek
Saturday - Mar 21st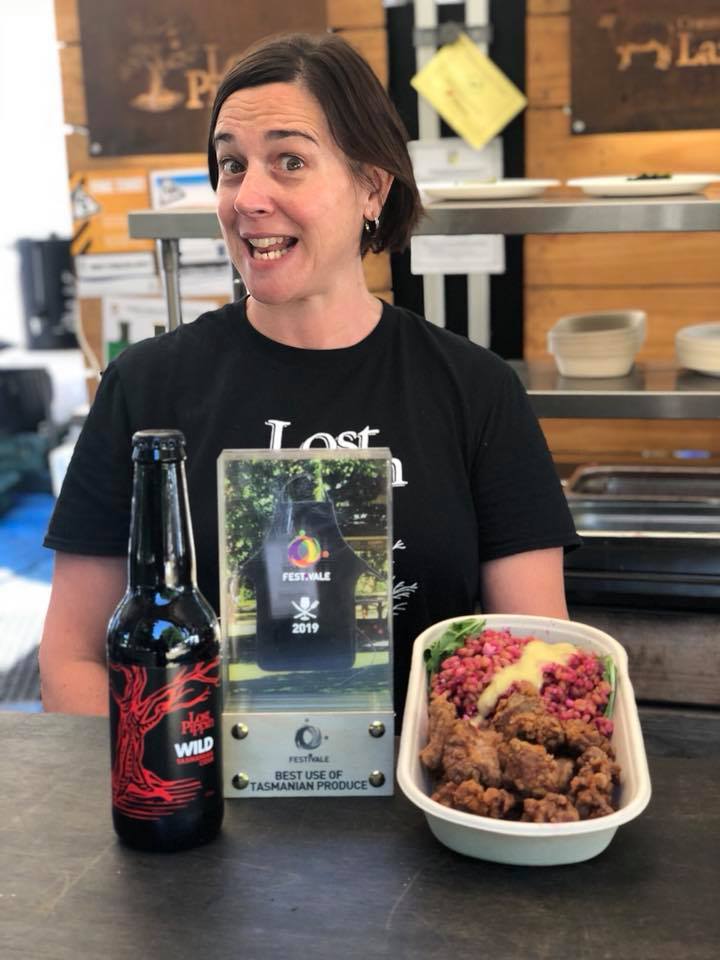 ---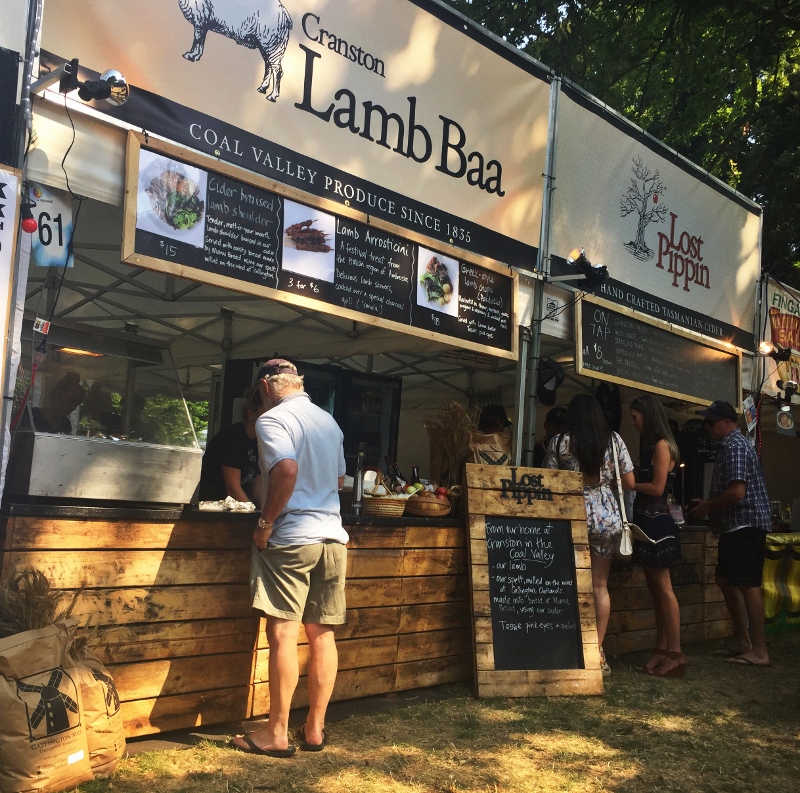 Enquiries
Get in touch with us 9am to 4pm Monday to Friday
Visit
Sadly our home Cranston at Campania is not open to the public. Please visit us at one of our upcoming events.
CONTACT US

LOST PIPPIN
Cranston, PO Box 206, Richmond, Tasmania
FOR ALL ENQUIRIES
Please Contact Us
or
CALL 0417 569 163
Our Liquor License number is 73213
WARNING
Under the Liquor Licensing Act 1990 it is an offence: for liquor to be delivered to a person under the age of 18 years.
Penalty: Fine not exceeding 20 penalty units ($3140 for 2016–17) for a person under the age of 18 years to purchase liquor.
Penalty: Fine not exceeding 10 penalty units ($1570 for 2016–17)